Jessica Simpson Reveals Her Baby Bump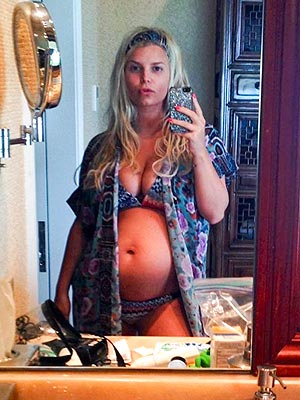 Jessica Simpson is celebrating her pregnancy body.

The star, who is expecting her second child with fiancé Eric Johnson, shared a daring self-portrait of her baby bump on Twitter Sunday.

Dressed in a bikini and a beach wrap that is hanging open, Simpson, 32, writes "Bumpin' and Proud!" She snapped the picture with a glittery iPhone.